My Roman Holiday -- Pocket Mission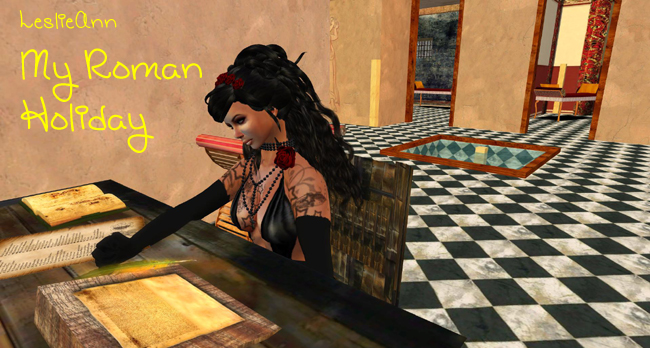 Roman Holiday is a series of 78 images of LeslieAnn walking about Ancient Rome, 43 B.C.
These are a series of screenshots, a walkabout through Ancient Rome. I'll be shooting a "My Roman Holiday" for YOU, with 30 Screenshots for you to describe or to which you might decide to write poetry — it's up to you.
You can run it just by itself, with your ammy for contact and power.
You can add three minutes on the SuperBeacon with Matrix sitting nearby.
If you want to powerhouse it, use a Quantum Coupler, such as a Roman coin.
Add a Roman Holiday WormHole Temporary Tattoo for that extra "oomph".
It comes as a package and you save if you order the entire set, of course. You can order the items separately as well, which is why I separated them, in case you don't want all the elements.
The Roman Holiday Set consists of:
Roman Coin circa 43 B.C. — $35
Temporary Tattoo "Roman Holiday" — $12.95
Set of 30 Roman Holiday Images — $6.99
Full Set Value = $54.94
Your Price for the Set, ONLY $35!!!
YOU SAVE $20 on the whole package — you get the Tattoo and the images FREE when you buy the Roman Coin for 35!!!
Roman Coin -- Price: $35.00 -- you save $20
Roman Holiday WormHole Tattoo (only) Price: $12.95
Order the coin for $35 and you get the Tattoo and Images FREE!
YOU SAVE $20 on the whole package