My Day in Ancient Babylon -- Pocket Mission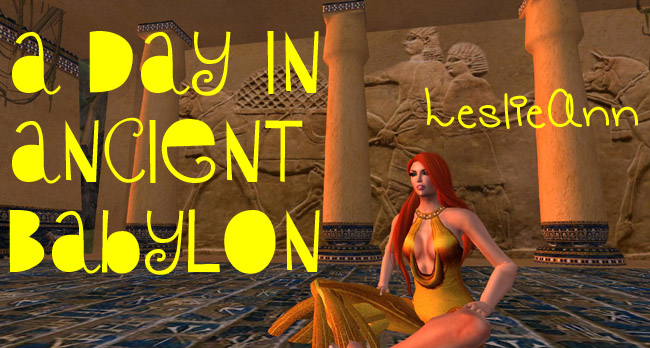 A Brand-New Way to Tour the World & Beyond
I just got back from Ancient Babylon, where I spent the day shopping and, of course, indulging myself at every hot takeout finger-food stand on the way through the streets of one of the most ancient cities in the world, and I came back, not having spent $6,500 on a one-day vacation, but having SAVED over $4,000 on the most incredible sales items you ever saw, but never mind about my story, how about yours? Send for this amazing Kit today — here's the breakdown.
A DAY IN ANCIENT BABYLON Pocket Mission Pack — $6.99 — delivered via email, so you can have this part of the kit for Christmas gifting, and the rest arrives as soon as we can get it to you, which might just make it if you order now.
AUTHENTIC ANCIENT BABYLONIAN BEAD — 4500 B.C. — $35 — must be shipped.
WORMHOLE "DAY IN BABYLON" TEMP TATTOO — $12.95 — must be shipped
ALL THREE FOR $35 in Kit Package. We deliver the Mission Pak by email immediately or when you say to ship it, and the remainder is sent by whatever carrier you select — you pay the postage. Ancient Babylonian Artifact is absolutely lifetime-guaranteed authentic and at least 6,000 years old, and it could be more, up to 10,000 B.C..
Authentic Ancient Babylonian Bead -- Price: $35.00
Ancient Babylon WormHole Tattoo (only) Price: $12.95
Order the bead for $35 and you get the Tattoo and Images FREE!
YOU SAVE $20 on the whole package