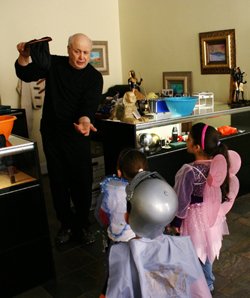 Magic
"Performance Magic. has been a tool used by magicians for centuries to transport people out of their usual reality to other realms. There are many reasons you might wish to have a .trick. or 2 under your belt -- one is the even-if-only momentary sense of wonder and awe -- HOW did you DO that? -- that you can bring to those in your presence.
For those interested in this path of service and transformation, check out what E.J. Gold has to say on Magic and the Way of Service.
Loosening up the hold that conditioned perception of reality has on people everywhere can be transformational and the beginning of a lifelong journey into exploration of something other than the conventional. Even though you are not a High Spiritual Initiate, you can use Performance Magic to actually get people who are in life-pain started on The Path.just the first step of many, but one step leads to the next.
Magic:
for laughter, the best medicine
as a way of service
to instill a sense of wonder
to change realities
If it is just one trick you.d like to master as part of your work with people, we recommend the French Drop. A little magic trick goes over well in busking on the streets, with children anywhere, or even in the home of the elderly -- and you don't need any special equipment.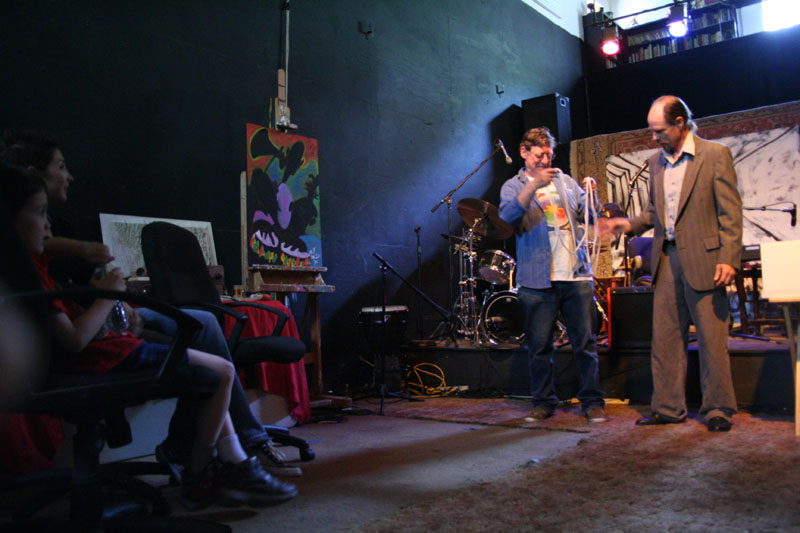 Theatrical magic provides instructional opportunity and, at the same time, a genuine Way of Service for which you are paid with Baraka -- which you need as a fuel for transformation.
Transformation can't happen without fuel, and Service is the best way to get that special fuel. The Service you provide -- in this case Theatrical Magic -- provides you with the force of necessity, and others with the fuel they need for their transformation. Magic as a Transformational Tool DVD
If you are a: 1) Stage magician who wishes to explore the spiritual aspects of performance; 2) Spiritual student looking for a concrete and practical tool for self-exploration and service; 3) Student in the Theater Arts departments -- this book will be of interest to you.
For countless specific tricks of the trade and in-depth exploration, magickman.com has a lot to offer to those who are called to perform magic for any reason.
Laughter and hope are good medicines against the darkness of despair -- why?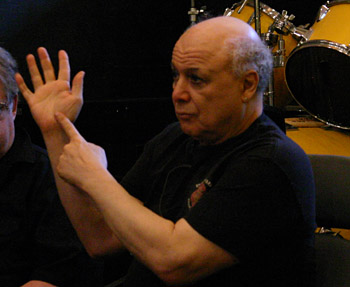 Secrets of the French Drop. You will be amazed at how many effects depend upon the French Drop. I show you how to create full stage effects, street effects and tableside effects, all using the French Drop! Includes my special method of teaching the sleights related to the drop.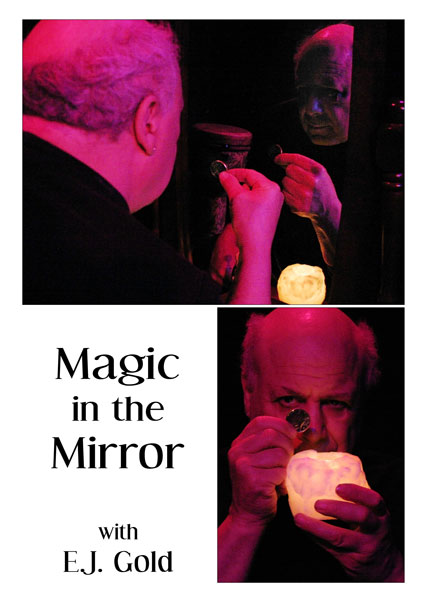 Magic in the Mirror – a DVD – "Magic in the Mirror is something you must see. It is a thing of beauty and magic. It's a portal to our other selves and other worlds; ancient worlds and practices…It is the mystery of Being and Reality. Even if you have no intention to ever do the actual 'Magic in the Mirror' practice, you owe it to yourself to watch this DVD at least once." — Dokgoth
"There is no thing.
There is no reflection.
There is only the Mirror
And you cannot see it . . ."
– E.J. Gold