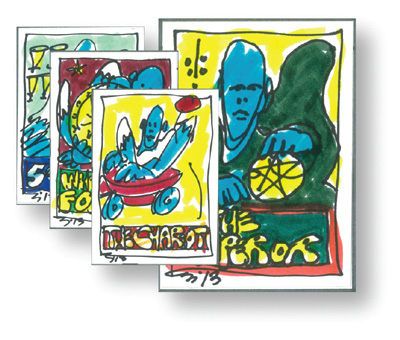 Gorby's Zombie Tarot
created by E.J. Gold completely handmade in studio
78 card full color Tarot Deck with ink and wash art by E.J. Gold
"Blue Zombies Destroy Detroit! A cute and fun tarot deck that actually works well and reads true. You can pre-order this deck now if you want to be sure to get one -- I'll be printing up only to orders placed."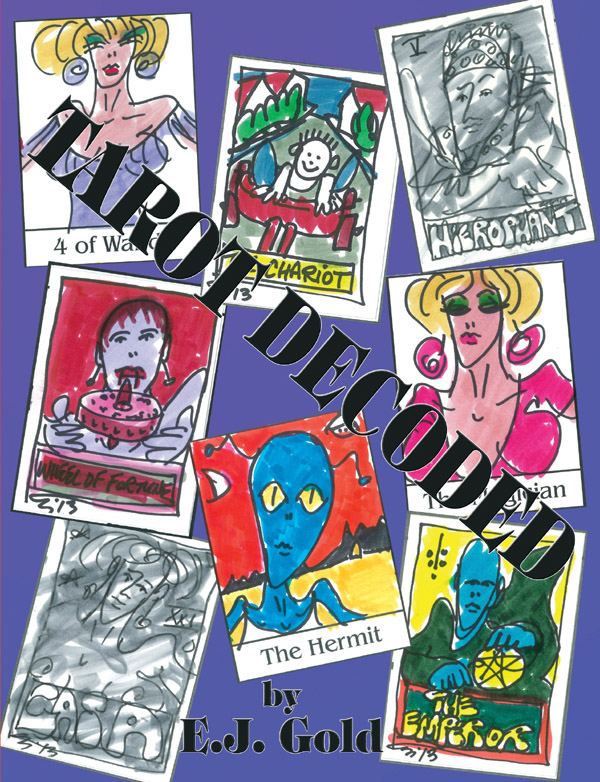 You can learn to use the tarot as a tool of guidance, as a tool of initiation, self-revelation and self-study, because it is a tool for self-study. You can learn a lot about yourself, not by studying it, not fotune telling with it, but by using it as a revelatory tool, a tool that will help trigger off revelations for you, not that the tarot itself will anything to you. But it's a great triggering tool, and if it's used really well.if you have both the art and the science.it will serve you well.
Visit Gateways for more information or to purchase the book. On Gateways you'll also find a complete Introduction and Table of Contents.