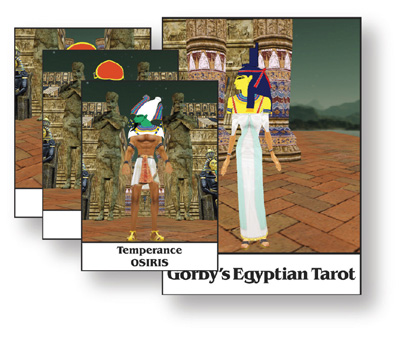 Egyptian Tarot
78 card full color Tarot Deck
by E.J. Gold
The Egyptian God Deck is here!
Absolutely stunning high-detail intricate and beautiful 3-D full color decks .(the medieval and the dragon decks too) total knockouts. You.ve never seen a deck with this level of detail before, not ever.
After so many years of being asked to produce a Tarot Deck E.J. Gold has finally done it! Made completely by hand in his studio at least for the time being. These cards are endowed with the Magician's Magic. Get them now while this is the case. In the future when they go to press this may change.
"I just received my deck today. It's more than wonderful and I'm so happy to have it. Thanks for getting it to me so quickly, Yanesh."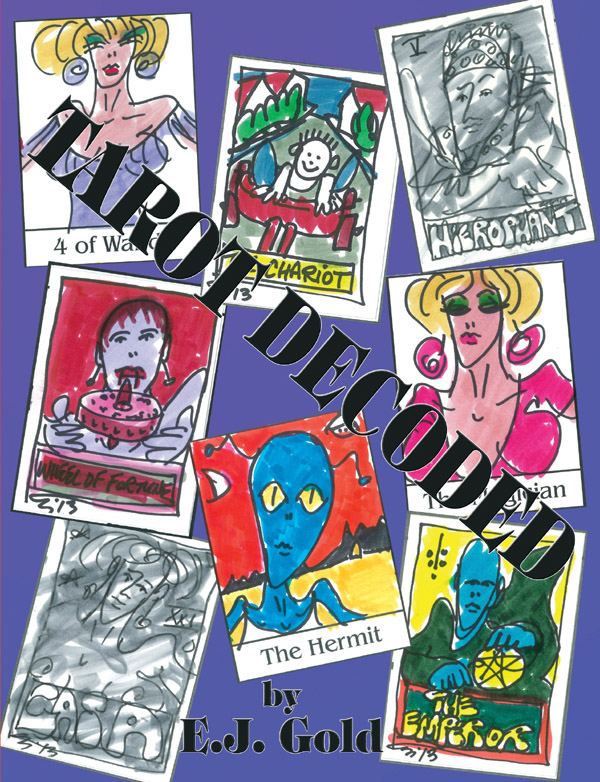 You can learn to use the tarot as a tool of guidance, as a tool of initiation, self-revelation and self-study, because it is a tool for self-study. You can learn a lot about yourself, not by studying it, not fotune telling with it, but by using it as a revelatory tool, a tool that will help trigger off revelations for you, not that the tarot itself will anything to you. But it's a great triggering tool, and if it's used really well.if you have both the art and the science.it will serve you well.
Visit Gateways for more information or to purchase the book. On Gateways you'll also find a complete Introduction and Table of Contents.