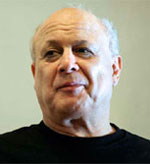 At last I have a way of sharing the hundreds of videos I've made over the past thirty-five years!
Visit my youtube pages and enjoy the videos I've posted there for your enjoyment, amazement, entertainment, and the teaching.
Look to the left for a partial list of my youtube pages.
Take a moment to subscribe to my channels. It helps the promotion, and you'll be notified when I post something new, which I'll be doing from time to time as the mood strikes me.
Many of the videos are footage of early groups and group work from about 1970 to the present ... there are many early videos that have not yet made it into digital, but we're working to preserve them.
-- E.J. Gold
How to subscribe to a youtube channel video.
YouTube Accounts
Yep, we have been very very busy. There are literly thousands of videos posted on youtube by the Institute during the past several years.
Youtube has been a great vehicle for creating an immediacy of distribution for the teachings of E.J. Gold.
The Big
The many more....