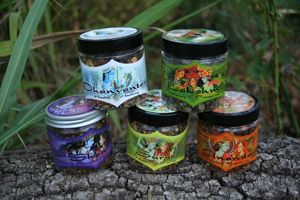 Ramakrishnananda Resin Incenses
Resin Incenses are unique blends of herbs, resins, oils and aromatic woods mixed together and infused with prayers and special mantras. These exotic blends are hand made from frankincense, myrrh, copal, amber, pine, lavender, rosemary, orange peel, cinnamon, clove, sandalwood, honey, clay and brown sugar mixed together with a variety of oils and secret mantras creating the perfect pure herbal resin incense blends with a designated intention. These authentic aromas are so powerful that half a tea spoon on a small charcoal will fill up your entire home or business with a mood transforming scent.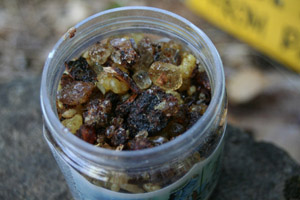 This rich and exotic blend of Resins, Herbs, Oils, Honey and more is the first of its kind. Look over the ingredients and you will begin to get a hint of the exceptional fragrance awaiting you. Each jar contains 3 ounces of resin mix and is as much of a treat to look at as it its to smell: glistening chunks of resins studded with herbs, seeds and many other natural, colorful and fragrant ingredients.
For a complete purification ceremony use after smudging with the Smudgie of your choice.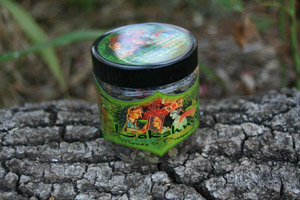 Lakshmi Prosperity
Lakshmi Money & Prosperity
Price: $10.00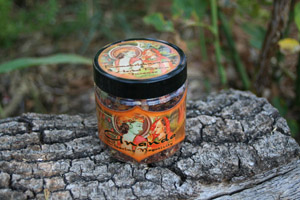 Ananda Clearing
Ananda Clearing Negativity
Price: $10.00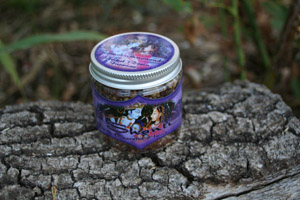 Shanti Peaceful Home
Shanti Peaceful Home
Price: $10.00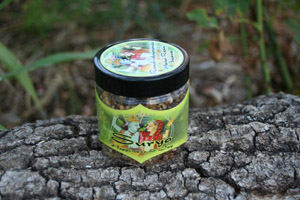 Surya Happiness
Surya Happiness & Joy
Price: $10.00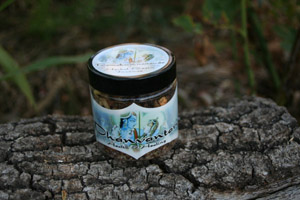 Dhanvantari Health
Dhanvantari Health & Healing
Price: $10.00