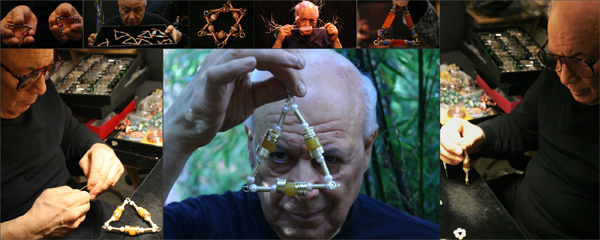 We're Celebrating E.J.'s 80th Birthday
Quantum Wizardry Workshop 2021
Sunday, December 26th & Monday, December 27th
We are having this workshop on Sunday and Monday so that we may celebrate E.J.'s birthday on Monday the 27th.
This workshop is our opportunity to explore the wonders and wizardry of E.J.'s work with us. No matter what you have experienced over the years there is always more to discover.
Take this time to celebrate the birth of our beloved Teacher and Guide. Spend time with your work buddies and explore E.J.'s special brand of Quantum Wizardry.
We'll gather in Zoom on Sunday, December 26th and Monday, December 27th starting at 6:30am pst.
We suggest $100.00 for the workshop. However, regardless of your budget be sure to attend. You'll be glad you did.
Pay what you can. No one will be turned away.
The Zoom code, password and join link will be provided after you register.
Sunday, December 26th 6:30 am to 12 noon
Monday, December 27th 6:30 am to 12 noon
Please contact us for scholarships, if needed.