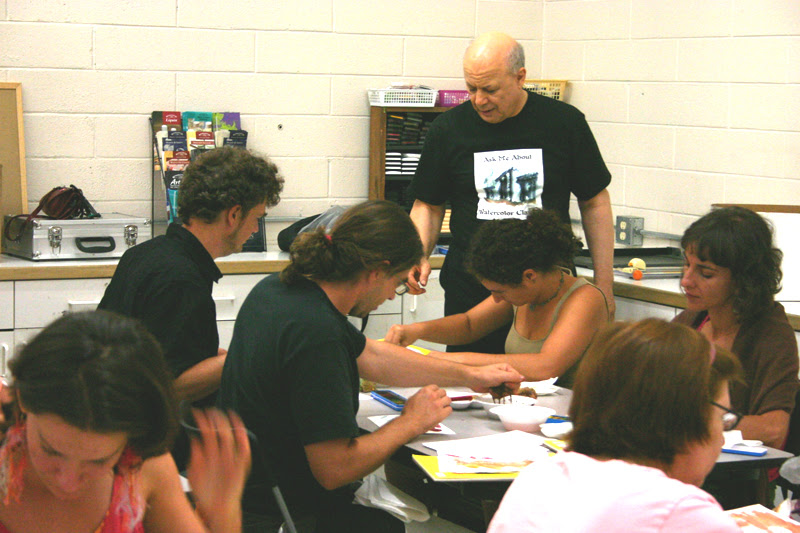 Easter Workshop
-- Magic of Creativity
Saturday, April 11 and Sunday April 12
We want to make attending the Magic of Creativity Easter Workshop, April 11th and 12th as easy as possible. Because we all we find ourselves in a time of financial uncertainty due to the COVID-19 pandemic the Institute would like to invite all who wish to attend the Easter Workshop to come regardless of your budget.
It would be appreciated if you could make a contribution of $100.00. BUT, if that is not possible, give what you can - if not financially, bring your presence, attention and wish to work.
Easter is the beginning of our Work year and the time when we set our goals for the coming year. Let's start by coming together and sharing our creativity.
Dear Friends,
Gather all your art supplies, install and familiarize yourself with the use of Zoom and get ready for a deep dive into the Magic of Creativity.
E.J. will be giving live instruction on different art mediums and will be checking out your progress in real time -- using the magic of Zoom. By the way, don't worry if you are unfamiliar with Zoom. Each registered attendee will be given a pre-workshop orientation on the use of Zoom. Just to make sure they are ready to work with E.J. directly this Easter.
Saturday, April 11 6:30 am to 12 noon; 1pm to 3:00pm
Sunday, April 12 6:30 am to 12 noon; 1:00pm to 3:00pm
Please contact us for scholarships, if needed.