If you are ready to watch now, click the image to the left. This will take you to the special login.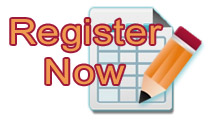 Want to sign up? Use the image on the right to find the registration page.
What they're saying about the workshops
"I found that parts of this workshop spoke directly to my immediate work needs. I hadn't even asked a question. They just appeared on my monitor.
By doing this, a special mood was created which remained with me for hours and was one of the factors in what I can only describe as a magical evening at the Fair in a neighbouring village where we have mounted a stand offering Sufi materials."
eric
konuzion:this is absolutely the best show I have seen in years
tsamma:ROFLMAO!
tsamma:laughing so hard I can't breathe
texasrosie:The ICW oh the places you will go
starrling:that was the best ever
auntiematter:Amen and Give Thanks to the Church of the Rock and the Role.
konuzion:EJ that was the most fun I have had in a great long time, thank you so much Uncle Claude and EJ
auntiematter:yes, here too. i haven't laugh like that for a long time
konuzion:try and top that one next week gorebagg
* * *
This workshop was one of the top three workshops thus far in time. -- General Xxaxx -- AKA Claude
I found this juicy workshop to be pretty much as fabulous as all of IDHHBs workshops for the exception my machine was ultra comfortable - hey I was in the comfort of my own home! Also there was such an ease in being able to present a question. As for the material covered? Well, another fine and swift kick in the pants! I very much look forward to the next online presentation! -- Hans M., Prince George, B.C.
My work partner and I concur, the first workshop held nothing back, chock full of data, accessible on many levels -- we look forward to Sunday. Thank you -- Original Scratch
I feel like there was a breakthrough in the whole field of spirituality this weekend." Rose G., Penn Valley, CA
I attended E.J. Gold's online Inner Circle Workshop this weekend. I was so excited to finally get the information I'd been waiting for for months and months. Among other treasures, E.J. gave amazing information regarding the function of several ritual chamber items about which I had wondered for a long time. Further, I was invited to call about ritual items selected especially for me. I can use the money I saved in travel expenses to purchase some of the items I need for my set-up. The fact that I can avail myself of the help of E.J. Gold is almost incomprehensible to me. My gratitude is boundless! The only thing I can do in return is to dedicate myself fervently to the Work and urge others to support this rare source of the Teachings. -- Eric P., Riverside, CA
The duo of Claude and E.J. was very, very powerful and the talk was very focused. It really was very, very good all around. Content, point development, everything. -- Sandra E., Sacramento, CA
The ICW is an integral source of support and guidance for me.
-- S.B
ICW-TV Inner Circle Workshop
E.J. Gold, The Waking State Guru, invites you to join him for his private online broadcasts. Visit ICW TV to participate in his official cyberspace workshop and be a part of an interactive worldwide invocation.
Folks have around the world have been joining in every weekend for a couple years now. And it just keeps getting better and better.
When:
Saturday at 6:30 - 8:30 am Pacific Time
Sunday at 6:30 - 8:30 am Pacific Time
Cost:
Thanks for the Inner Circle Workshop today it was fantastic and and brilliant online. -- B.T California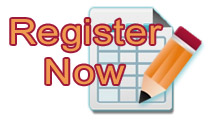 When you register, you will receive the link to the workshop space and your password to this private event with The Waking State Guru, E.J. Gold. Take advantage of this opportunity to bring your work to the next level.
If you are already registered Click here to log in
What else they're saying about the workshops ...
The workshop was very strong, and in fact when I maximized the screen, I believed I was getting the radiation from the screen ... The first workshop on the Chamber was great ... I always pick up new stuff [and even where I have heard something before it's] as though the other times I could not get it or see it all, and I am sure when I see it again there will be new "old" stuff too. The 2nd workshop is to be about actually using the Altar. I don't know what else to say but it was very strong resonance with the chamber on both days. -- J. Bains, Vancouver
Today's workshop was great, not because my question was answered, but because a question was answered by E.J. and everyone else and because E.J. and company gave us work substance. -- Sandra E., Sacramento, CA
Was truly wonderful to feel the presence of the Institute and EJ's teachings so immediately in our own home last weekend. We felt connected again, as if we had been down to Calif. Was rejuvenating and inspiring, to get moving on working with the Work more. -- Mary D., Nelson, BC